Today's Fearless Females blogging prompt is about employment:
March 12 — Working girl: Did your mother or grandmother work outside the home? What did she do? Describe her occupation.
Once again today I'm going to talk about my mother - she had many jobs over the years.
Before I talk about the jobs though, let me post a couple of pictures here and you can think about what it is I'm holding. I'll tell you at the end of the blog what it is. It is a bit rough around the edges now - and please forgive my attempt at hand modelling.
Now to the jobs. Most of these jobs are as listed from conversations my sister had with Mum in preparation for completing a family history book that was a gift for Mum and Dad's 30th wedding anniversary.
Her first job was in her grandfather's beer off-licence. I'm not sure which grandfather this was - the Hairdresser or the Plumber. I know one of her great-grandmothers was a publican for a time (though she had passed away before Mum was born), so if it followed in the family, then it would have been the hairdresser who had the off-licence.
This job was followed by a number of others:
Working in a pet shop, a job at Woolworths (UK), working in the Edison and Swan electrical component factory and the last jobs before leaving for Australia as Wards Maid at the Queen Elizabeth Hospital and Usherette at the Regent Theatre.
She then joined the Australian Army.
After being discharged she worked for Vincent's APC Company and then at the Helena Rubenstein factory.
She then moved on to the Post Master General's office where she worked as a phonogram operator.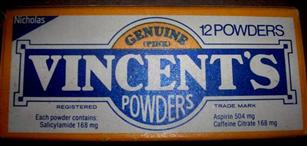 The last job before she married was as a telex operator for TAA (Trans Australian Airlines)
Back then it was customary for women to give up work when they married - and it may have even been a company rule to do so.
When my Mum got married, she didn't tell anyone at TAA because she didn't want to have to resign. She didn't give up her job until she moved away from Sydney down to the Wollongong area.
When I was in my late teens she started work again first as a receptionist/clerk at Wacker and then at Martin Wells making spectacle frames.
In 1980 she took the "Public Service Exam" - the only way to get a job within the New South Wales public service back then. I took the test with Mum as did hundreds of other hopefuls. (Public servants had the best working conditions and it was known back then as a "job for life").
By taking the test, I got my first full-time job and a bit later Mum got a job with Telecom. Even though we worked for 2 different government entities, for time we worked in the same building just 2 floors apart.
She worked at Telecom for over 10 years in a number of locations and for a number of departments until she was finally offered a redundancy package in 1991.
The Public Service (and former public service entities like Telstra/Telecom) had an exclusion period where someone who had taken a redundancy package could not work in the Public Service for 6 months. Once Mum's 6 months was up, she was offered a new "temporary" role and so worked for the same organisation for a few years more.
So did you guess what the item was in the photos? I'm pretty sure you didn't.
The photo is of an off cut from a spectacle frame - Mum used to work on the machine that cut out the section of frame where the glasses lens goes. It's got a big hole in the middle so I can use it as a key-ring. I have carried it with me since I got my own set of keys to Mum and Dad's car in 1979.